Due to the current COVID-19 situation, the 71st Berlin International Film Festival has developed a new festival format for 2021 and is pleased to be able to hold the festival for the industry and the public. The industry platforms European Film Market (EFM), Berlinale Co-Production Market, Berlinale Talents and the World Cinema Fund will kick off the 71st Berlinale from March 1 to 5, 2021, with an online offer.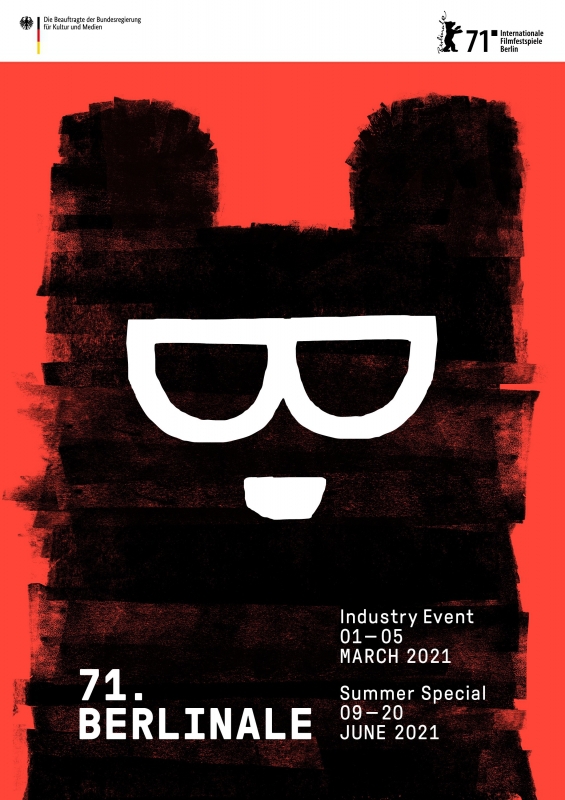 During the Summer Special from June 9 to 20, 2021, Berlinale audiences will be able to see the majority of the films selected by all the sections in numerous cinema screenings in the presence of the filmmakers. The modalities of participation for press will be announced closer to the event.
//
"If the Competition offers a picture of the cinema as it is and as it will be, we can say that the disruption brought on by the events of 2020 has led filmmakers to make the most of this situation and create deeply personal films. This Competition is less rich in numbers but very dense in content and style," comments Artistic Director Carlo Chatrian on the selection.
Out of the films invited, the majority come from artists who have already been at the festival. The range of topics is typically very broad and tackles directly relevant subjects. More importantly each film questions the form it opts for: Kammerspiel, documentary, short stories, moral tales, book adaptations, sci-fi, coming of age, satire, period film, fairy tale… This use of a genre or a model accompanies a process of playing with the rules.
In total there are 15 films, two of which are first features, which will compete for the Golden Bear and the Silver Bears. Productions from 16 countries are represented in the Competition.
Check here for the full lineup: