A pair of professional free divers set a new world record by performing underwater dance without breathing for more than three minutes.

According to Daily Mail UK on Sunday(12 January 2019), Marina Kazankova (37) and Dmitry Malasenko (34) performed the three minute 28 second dance on a single breath at the pool "Y-40 Deep Joy" at the Terme Millepini Hotel, which is known to be the deepest in the world in Padova Italy.
She said like that "It wasn't only dance but also a play with a script and music that was written specifically for it by the musical group, Omura."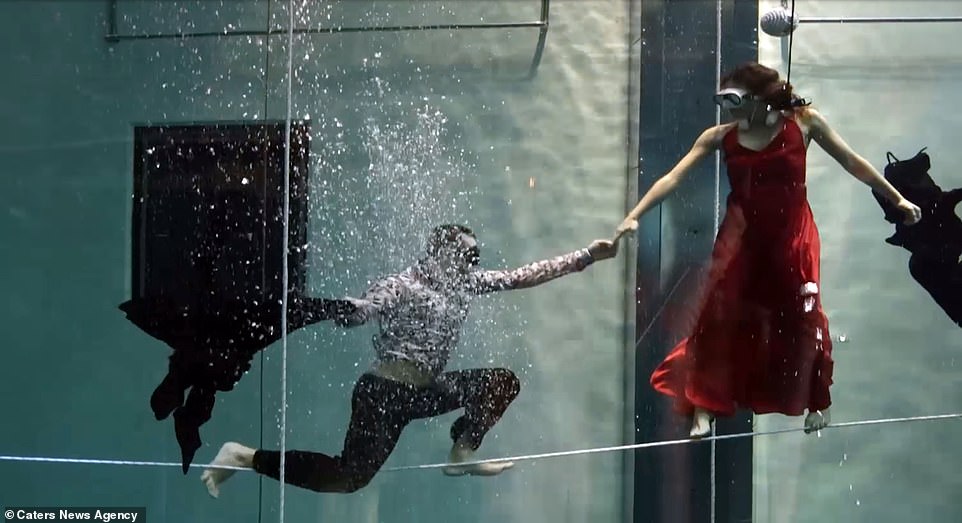 Video Source: Tótati
Image: Caters News Agency