Gabriel Rico's formulas are brief and precise expressions to make, solve or achieve something concrete. Thus, they are processes helping to resolve problems or carry out tasks with a series of symbols and rules. The big difference between mathematical formulas and Rico's is that our artist's symbols are "things"; objects steeped in value for being real by their very nature.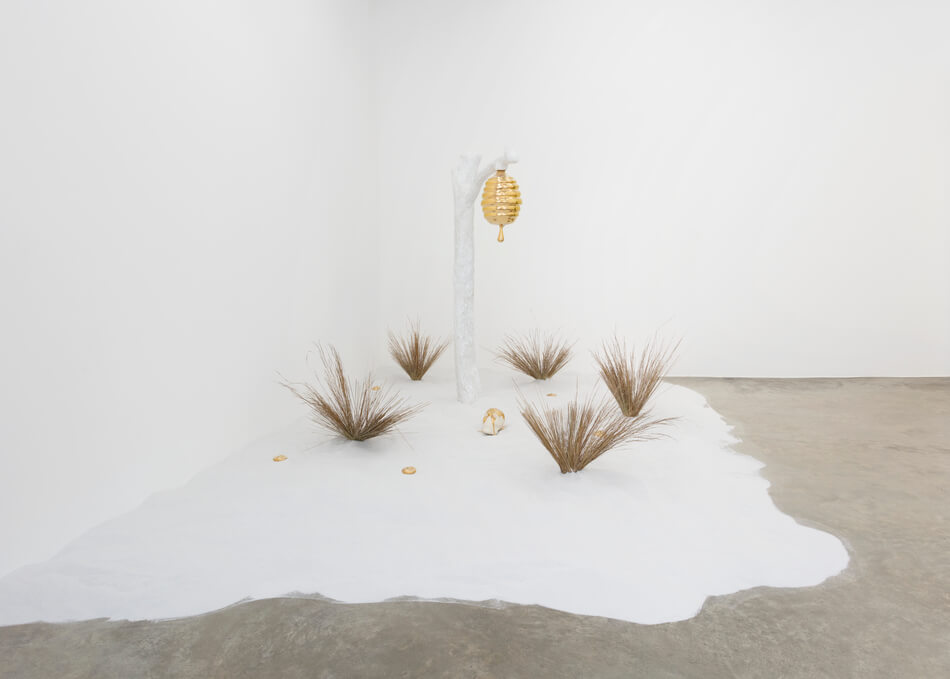 Image courtesy of Gabriel Rico and Perrotin

Therefore, these applications are not intended to be a symbolic or abstract representation of a real being but the synthesis or fusion of things that exist on the material plane. Here, we are reversing the traditional process of representation, experimenting with absurd procedures, then, instead of ignoring reality, taking the physical nature of these objects and combining them to see what happens.

Perrotin Saint Claude is pleased to present Gabriel Rico's Nature Loves to Hide. Thirteen works are installed across three major galleries, hosting two wall installations, seven assemblages with a strong sculptural element and a mural packed with "formulas" arranged across a vast wall....
For more info. : http://www.leaflet.perrotin.com/


Accepted 2020-07-31 14:36
*This program is subject to change by the Organizer's reasons, so please refer to the website or the Organizer's notice for more information.
All images/words © the artist(s) and organization(s)
☆Donation: https://www.paypal.com/paypalme/artlecture
Activity Area :

Local/Town Space
Contacts/Email : GABRIEL RICO. Nature Loves to Hide Perrotin – Contemporary Art Gallery, Paris May 23 – August 14, 2020..