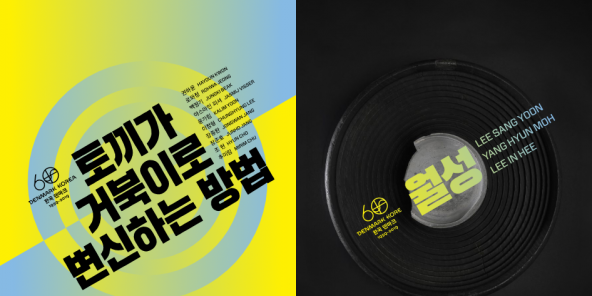 You are all invited to the opening of this summers new big exhibition KOREA IN DENMARK / The Way A Hare Transforms Into A Tortoise + Welcome to the Moon Palace in Nikolaj Kunsthal!
Join us when we open the doors at 4pm and experience everything from interactive gaming industry to a korean cake performance.
There will be soft tunes playing from the DJ, a food truck and bar open from 4pm on Nikolaj Square. It's free to participate and everyone is welcome!
See you there.
Opening Friday 28th June 4pm – 8pm in Nikolaj Kunsthal.
ABOUT THE EXHIBITION
From gaming industry with interactive games that give you points for being social, to painted animal hides, a borderland in flames, water as a remedy for healing, live cake performance and archaeological finds with LEGO readymades. Korea is so much more than what the media daily depict. With no less than two exhibitions, this summer at Nikolaj Kunsthal offers the opportunity to gain insight into the Korean imperial dynasty, while at the same time getting a comprehensive view of what is happening on the Korean visual art scene these years.
KOREA IN DENMARK /
WELCOME TO THE MOON PALACE
As a part of the narrative of Korean history, the exhibition also features an additional exhibition in the Reading Room of Nikolaj Kunsthal, based on an art project taking its point of departure in the archaeological digs at Wolseong Palace (Wolseong = Moon). Here, three artists have interpreted some of the archaeological finds excavated in Wolseong in the city Gyeongju, dating back to the Silla Culture (57 BC to 935 AD). Silly was one of the three Korean kingdoms back then, and Wolseong, or The Moon Palace, occupies a central position in Korean history. The three artists have used the excavations of the palace to interpret the cultural-historical finds to give them a new place in the art history and the story of modern Korea, a country that is constantly developing.