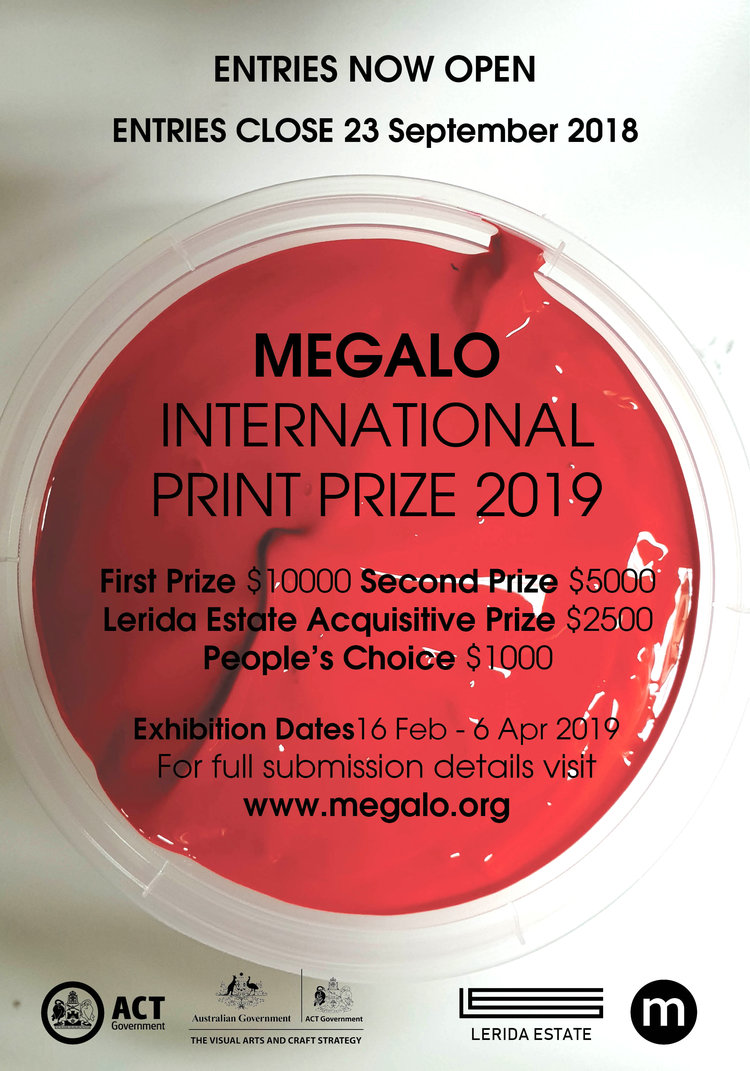 Megalo Print Studio + Gallery are pleased to announce the first Megalo International Print Prize with an impressive $18500 in prize money.
LERIDA ESTATE ACQUISITIVE PRIZE - $2500
Artists may enter up to 2 works.
Entry fees are $40 for 1 work or $60 for 2 works.
Entries open: 18 June 2018, 5pm AEST
Entries close: 23 September 2018, 5pm AEST
Finalists announced: 26 October 2018
Prize winners announced: March 2019
Exhibition Dates: 16 February - 6 April 2019
Accepted 2018-08-29 12:35
*This program is subject to change by the Organizer's reasons, so please refer to the website or the Organizer's notice for more information.
All images/words © the artist(s) and organization(s)
☆Donation: https://www.paypal.com/paypalme/artlecture
Activity Area :

Living Space
Contacts/Email : info@megalo.org..
Hi! I'm service operator in Artlecture.com
Please feel free to contact me at anytime.
support@artlecture.com