Color the City of Seoul

To modern people, a city is a place where they fight for their lives. And, at the same time, it is a place where they relax and unwind, free from the daily grind. Those who are tired of the hustle and bustle of the city life tend to seek for an escape to a place with natural landscapes. In this process, the city that seems "rational" becomes another "sensible" space.
The artist does not define a city as an ash-colored space, but she uses colorful colors to describe the city. She dyed "Mosi," or a ramie fabric, with pigments from nature, which visually gives a warm and comfortable feeling, yet tactually a tough feeling, Then she takes a collage technique by cutting and pasting the Mosi to convey a dual-forcedness of a city having a rationality and sensibility at the same time.
The exhibition depicts Seoul by the artist's own way at the City Hall where artificial materials, such as iron and glass, and natural elements of nature and lights are combined. Through this exhibition, you may see Seoul as an imaginary space, not a space you see in everyday life. Also you will have an opportunity to paint stories of lives in the city we live in with colorful nostalgia.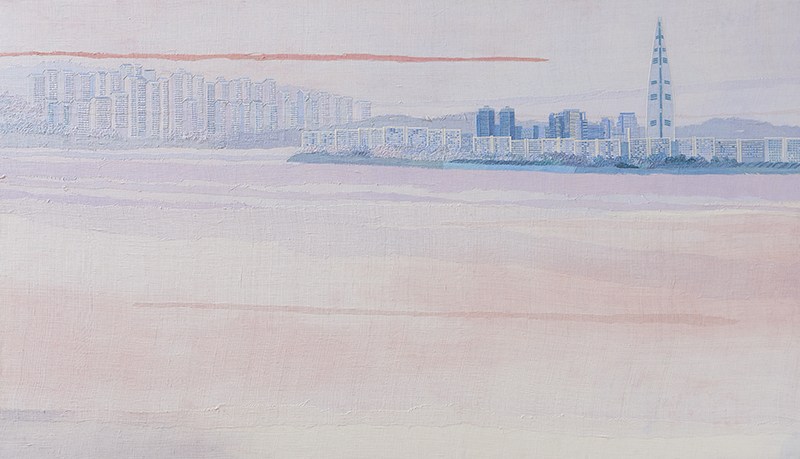 Accepted 2018-06-18 22:31
*This program is subject to change by the Organizer's reasons, so please refer to the website or the Organizer's notice for more information.
All images/words © the artist(s) and organization(s)
Artistnote.com , Artlecture.com
☆Donation: https://www.paypal.com/paypalme2/artlecture